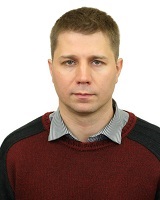 Alexander Motylev (born 17.06.1979) – International Grandmaster, FIDE Senior trainer.
Champion of Russia (2001), Champion of Europe (2014). Winner of many international tournaments. Crossed 2700-barrier in classical and rapid chess. His highest position in FIDE rating list was 23 in 2005.
His coaching career lasts for about 20 years.
As a coach worked with Alexandra Kosteniuk, Judit Polgar, Petr Svidler, Vladimir Kramnik, Sergey Karjakin.
Was on Vladimir Kramnik team during WC-match vs Veselin Topalov (Elista, 2006) and on Sergey Karjakin team during WC-match vs Magnus Carlsen (New-York, 2016).
Worked with Russian National Men's Team since 2007 till the present time (with a break in 2011-2012). Since that Russian Men's Team 3 times won European Team Championships (2007, 2015, 2019) and 3 times won World Team Championships (2010, 2013, 2019).
In 2020 Russia became joint-winner of Online Chess Olympiad.