Results of the FIDE Trainer Seminar in Sofia
Report by Dejan Bojkov
A FIDE Trainer Seminar was held in Sofia, Bulgaria from 7-9 June 2019 and organised by the Bulgarian Chess Federation 1928.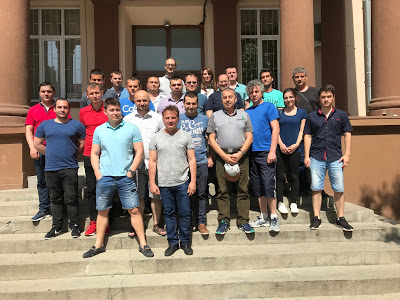 The venue was the Community Center "Rayko Aleixev" inside the First Private Mathematical Gymnasium in Sofia.
We had a very strong group of participants that included one GM, 4 IMs, one conditional IM and 3 FMs. Almost all the participants had big experience in the teaching field, especially at school. The difference between the youngest and the eldest participant of the event was notable- forty-two years!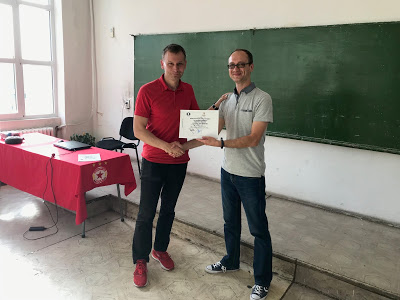 It is always good to see more and more people involved into quality teaching. The positive results of the participants did not surprise.
Many thanks to the organizer of the event, IM Velislav Kukov as well as to the CSKA club for providing the main facilities.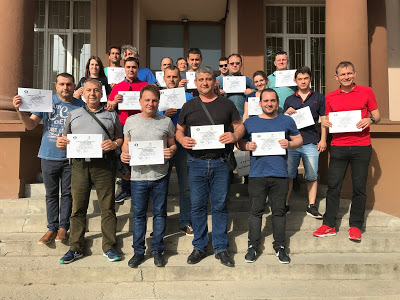 The lecturer was FST & GM Dejan Bojkov
Results Table
No
FIDE ID
Surname, Name
Country
Proposed Title
1
2907798
Stanislav
Andreev
Bulgaria
FI
2
2941520
Blagoy
Atanassov
Bulgaria
NI
3
2901986
Kiril
Badev
Bulgaria
FT
4
2919222
Dimitar
Bozov
Bulgaria
NI
5
2918250
Steliyana
Brezalieva
Bulgaria
NI
6
2905426
Nedelcho
Cheparinov
Bulgaria
FT
7
2916312
Lubomir
Danov
Bulgaria
FI
8
2907500
Georgi
Filev
Bulgaria
FT
9
2940604
Petar
Iliev
Bulgaria
NI
10
2908026
Vasil
Iliev
Bulgaria
FI
11
2903776
Lubomir
Ivanov
Bulgaria
NI
12
2905418
Spas
Kozhuharov
Bulgaria
FT
13
2909480
Goran
Krustev
Bulgaria
FI
14
2906139
Velislav
Kukov
Bulgaria
FT
15
2905345
Rosen
Lazarov
Bulgaria
FI
16
2902354
Ani
Maneva
Bulgaria
FI
17
2901340
Dimitar
Marholev
Bulgaria
FT
18
2908557
Radoslav
Ochkov
Bulgaria
FI
19
2911086
Martin
Petrov
Bulgaria
FT
20
2917700
Krasen
Pingov
Bulgaria
NI
21
2905434
Krasimir
Rusev
Bulgaria
FT
22
2911698
Plamen
Stanchev
Bulgaria
NI
23
2902850
Nikolay
Stavrev
Bulgaria
FT
24
2901889
Trifon
Todorov
Bulgaria
NI
25
2909901
Ivo
Yaglichev
Bulgaria
FI
26
2907445
Nikolay Pl.
Yordanov
Bulgaria
FT