Results of the FIDE Trainer Seminar in Nouackchott
The first FIDE Trainer Seminar in Mauritania was held from 28th to 31th October 2019 at the Wissal Hotel Nouackchott and 24 trainers from Mauritania participated in the Seminar.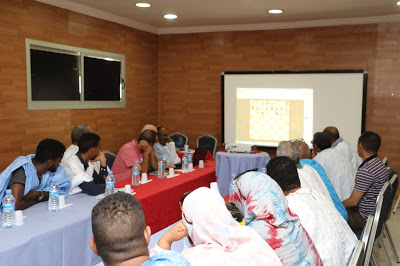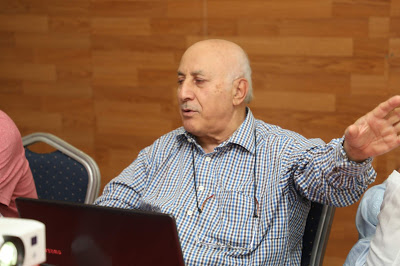 Lecturer leader: FST, GM, IO and NA Slim Bouaziz (Tunisia) and his assistant FT, FA and SI Boydia Moulaye (Mauritania) did their best to make the participants enjoy the lecture and the trainers were very pleased with the activities and the examinations.
My assistant Boydia Moulaye helped me a lot in making my lecturer work easy.
Taking in mind the chess level, trainers experience, the titles, the bibliography, the attendance and the exams, the participants were recommended to be awarded 15 DI titles, eight (8) NI titles and one (1) FI title.
We would say many thanks to the African Chess Confederation and Mauritania Chess Federation and at it's head Mr Tajedine Sidi Mohamed who helped us in our work for the technical and organizational success of this seminar.
We thank also Mr Abderahmane Ethmane President of Mauritanian Olympic Committee and Mr Sidi Mohamed Khadi, Vice President for their support.
Results Table
| | | | | |
| --- | --- | --- | --- | --- |
| No. | FIDE ID | Name | Country | Proposed Title |
| 1 | 19600054 | Hemam, Moulaye Brahim | Mauritania | FI |
| 2 | 19600615 | Abdallahi Med Mahmoud | Mauritania | NI |
| 3 | 19601719 | El Hady El Waled | Mauritania | NI |
| 4 | 19600399 | Ahmed Yaha | Mauritania | NI |
| 5 | 19601433 | Hassan Sidi Mohamed Cheikh | Mauritania | NI |
| 6 | 19600020 | Kreiked, Aly Moctar | Mauritania | NI |
| 7 | 19600917 | Med mahd med beiba | Mauritania | NI |
| 8 | 19601751 | Mohamed Lemine Ahmed Yacoub | Mauritania | NI |
| 9 | 19600593 | Oubeid Beder | Mauritania | NI |
| 10 | 19602308 | Ahmed Sabar Malick | Mauritania | DI |
| 11 | 19602316 | Aichetou Mohamed Yahya Tlayour | Mauritania | DI |
| 12 | 19601379 | Baba Saad Bouh | Mauritania | DI |
| 13 | 19602324 | Dedah Zidbih Mamady | Mauritania | DI |
| 14 | 19600380 | Elhaj Med Elbechir | Mauritania | DI |
| 15 | 19601840 | khadija ahmed med saleh | Mauritania | DI |
| 16 | 19602197 | Khadijetou Mohamed Abdellahi Leffad | Mauritania | DI |
| 17 | 19602227 | Lalla Sidina Boidiya | Mauritania | DI |
| 18 | 19600070 | Lekhlifa, Mohamed | Mauritania | DI |
| 19 | 19602286 | Masseye Ibrahima Ndlaye | Mauritania | DI |
| 20 | 19601646 | Moctar Bacar Sneiba | Mauritania | DI |
| 21 | 19601590 | Mohamed Jiddou | Mauritania | DI |
| 22 | 19602278 | Mohamed Mohamed Cheikh Boydiya | Mauritania | DI |
| 23 | 19600860 | Moustapha, Cheikh Brahim | Mauritania | DI |
| 24 | 19601999 | Sidi Mohamed Yahya Tlayour | Mauritania | DI |