Results of the FIDE Trainer Seminar in Johor Baru
Report by Peter Long
A FIDE Trainer Seminar was held in Johor Baru, Malaysia, from 14-16 November 2019.
This was organised by the Johor Chess Association (JCA) and the Malaysian Chess Federation (MCF) at the Fairview International School.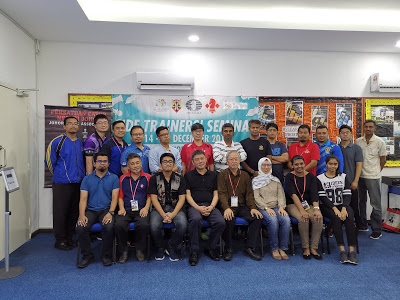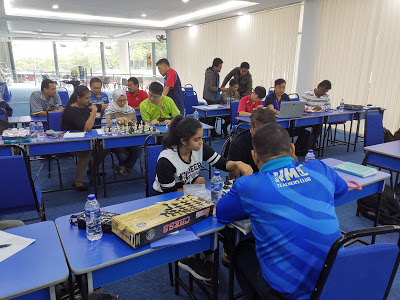 The participants showed a strong desire to learn and participated enthusiastically in group activities.
My personal thanks to Steven Cheong, MCF Ratings Officer and JCA Secretary, for his personal hospitality during my stay and who also ensured an excellent seminar environment.
Results Table
| | | | | |
| --- | --- | --- | --- | --- |
| No. | FIDE ID | Name | Fed | Proposed Title |
| 1 | 5734401 | Arumugam, Muthamil Chelvan | MAS | DI |
| 2 | 5822491 | Ariel, Gonzaga Lastiere | SGP | DI |
| 3 | 5832772 | Paciencia, Elijah | SGP | DI |
| 4 | 5759714 | Mohamed, Nor Ahdat | MAS | DI |
| 5 | 5761930 | Tamudaran, Mahaletchumy | MAS | DI |
| 6 | 5708575 | Abu Bakar, Azrul Aminurayid | MAS | DI |
| 7 | 5728584 | Pooja, Aishwareya | MAS | DI |
| 8 | 5700531 | Ibrahim, Eliza Hanum | MAS | NI |
| 9 | 5714672 | Tan, Khang Chee | MAS | NI |
| 10 | 5721636 | Mohd, Iskandar Almahdi | MAS | NI |
| 11 | 5715121 | Abd Shukor, Zahid | MAS | NI |
| 12 | 5706548 | Azman, Muhd Ariez | MAS | NI |
| 13 | 5721628 | Wong, Tuck Wah | MAS | NI |
| 14 | 5750784 | Tharation, Prem Kumar | MAS | NI |
| 15 | 5743176 | Hanson Ang Ping Ting | MAS | NI |
| 16 | 35812214 | Lukman, Mohd Nor Azha | MAS | NI |
| 17 | 5794625 | Sahadi, Ahmad Yusri | MAS | FI |
| 18 | 5794633 | Sahadi, Ahmad Zulhilmi | MAS | FI |