Results of the FIDE Trainer Seminar in Gabarone
Report by Peter Long
The FIDE Trainer Seminar in Gaborone, Botswana from 15-17 December 2019 saw 22 participants complete the program and were recommended for a total of four (4) FIDE Instructor, 10 National Instructor and eight (8) Developmental Instructor titles.
Botswana Chess Federation (BCF) President Mothokoedi Thabano was both an excellent host and organiser, taking a personal interest, driving 6 hours the approximate 500 km from Francistown to Gaborone to take personal charge.
Of course this was still nothing like my coming from the South East Asian Games and the start of the East Asian Junior Championships in the Philippines, and six (6) hours after arrival in Kuala Lumpur, returning to the airport for a 30 hour journey and working immediately on arrival.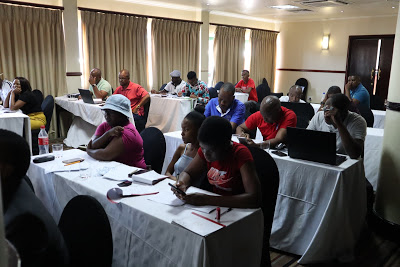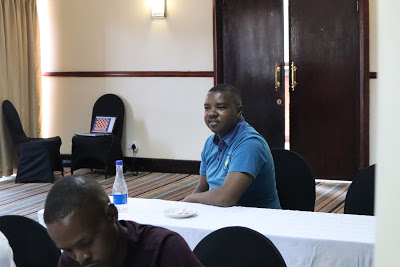 In general, the participants demonstrated a high level of energy over three very long days, an essential requiremment for this seminar which adopted a continuous assessment approach to both teaching and evaluation.
These included demonstration of teaching skills, lesson and/or exercise construction, writting feedback as to learning, and practical exercises.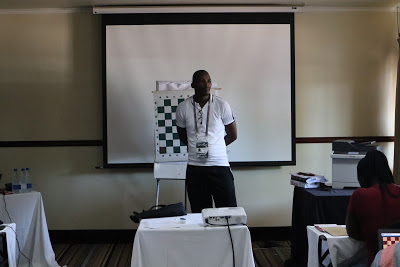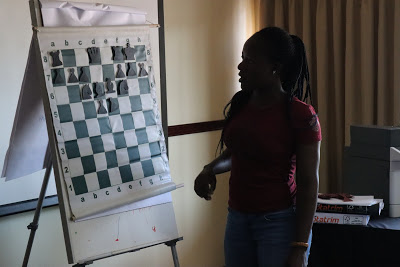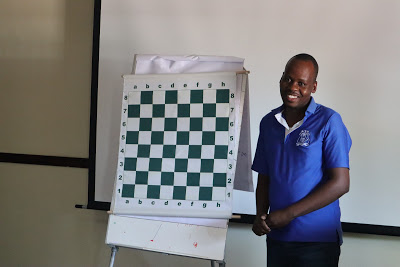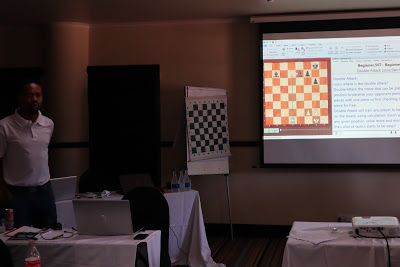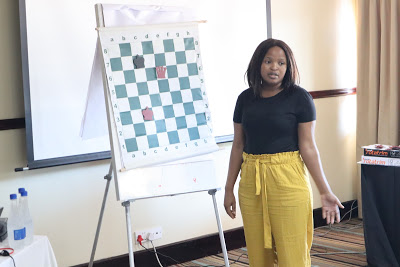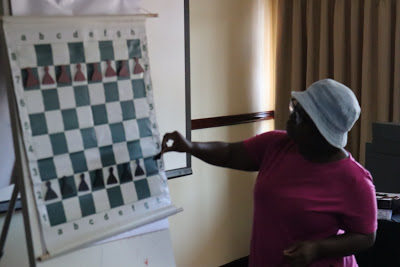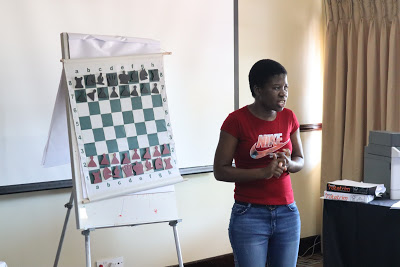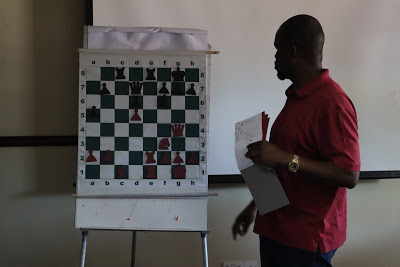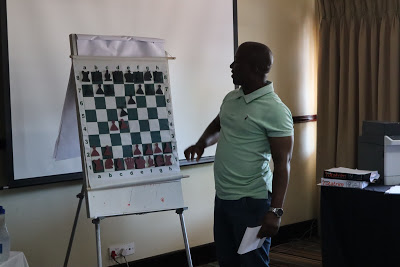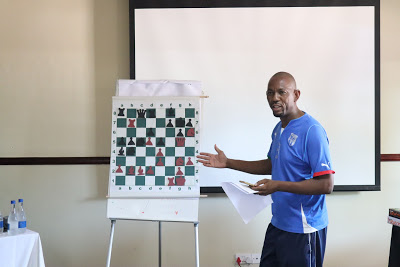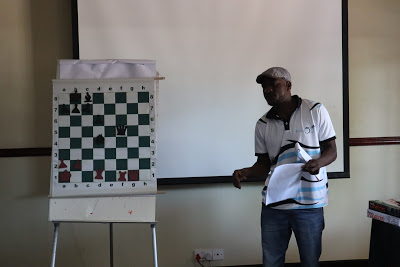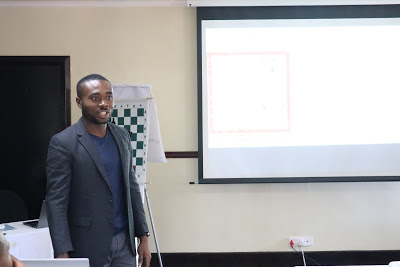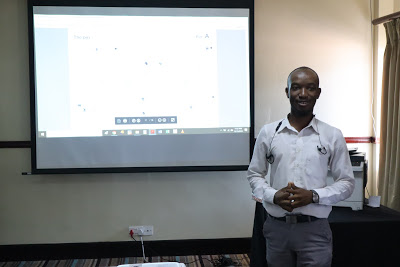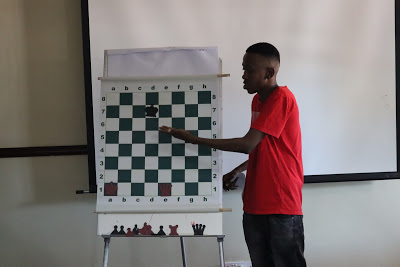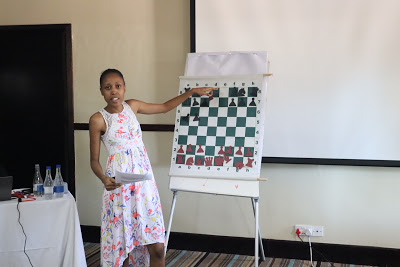 Here it can be seen how well the future FIDE Trainers all did, each bringing his or her own personality, style and approach to teaching.
Botswana is not a big country and chess is not the most important priority for many but there is no doubt that under the current BCF leadership, serious progress is being made and the future can be bright indeed!
Results Table
| | | | | | |
| --- | --- | --- | --- | --- | --- |
| No. | FIDE ID | Name | Fed | D.O.B. | Proposed Title |
| 1 | 11300370 | Ndawana Mosenya | BOT | 1974 | FI |
| 2 | 11300906 | Puso S. Mabetu | BOT | 1987 | FI |
| 3 | 11302275 | Dragon Kesiilwe | BOT | 1979 | FI |
| 4 | 11301791 | Pudungwane Lesole | BOT | 1992 | FI |
| 5 | 11300710 | Moakofi Notha | BOT | | NI |
| 6 | 11316179 | Oaitse Phunyuka | BOT | 1981 | NI |
| 7 | 15202631 | Michael Dumbura | NAM | 1992 | NI |
| 8 | 11300701 | Ontiretse Sabure | BOT | 1985 | NI |
| 9 | 11301031 | Diczhino Mogalakwe | BOT | 1981 | NI |
| 10 | 12602124 | Gideon Izuchukwu Onuoha | GHA | 1998 | NI |
| 11 | 11301511 | Stanley Sebowe | BOT | 1978 | NI |
| 12 | 11301287 | Onkemetse Francis | BOT | 1992 | NI |
| 13 | 14319640 | Omogolo Nkwe | RSA | 1988 | NI |
| 14 | 11300558 | Goafaone Thwaafalo | BOT | 1983 | NI |
| 15 | 11310138 | Mokwaledi Tingwane | BOT | | DI |
| 16 | 11301066 | Kagiso A. Molosiwa | BOT | 1988 | DI |
| 17 | 11321407 | Jautse Nkwe | BOT | 1984 | DI |
| 18 | 113080011 | Ndachipiwa Kgomotso | BOT | 1994 | DI |
| 19 | 11322098 | Tiroyaone Bohula | BOT | 1983 | DI |
| 20 | 11317442 | Oratile Petronel John | BOT | 1998 | DI |
| 21 | 11302828 | Lorato Dolly Thapelo | BOT | 1993 | DI |
| 22 | 700018189 | Tshephang Eluya | BOT | 1993 | DI |