International Academies Team Tournament
On June 13-15, 2020 the Chess Academy of Armenia organized International team tournament between chess academies with the participation of Academia FIDE, Philippine Academy for Chess Excellence, World of Chess (Kazakhstan) and Chess Academy of Armenia teams.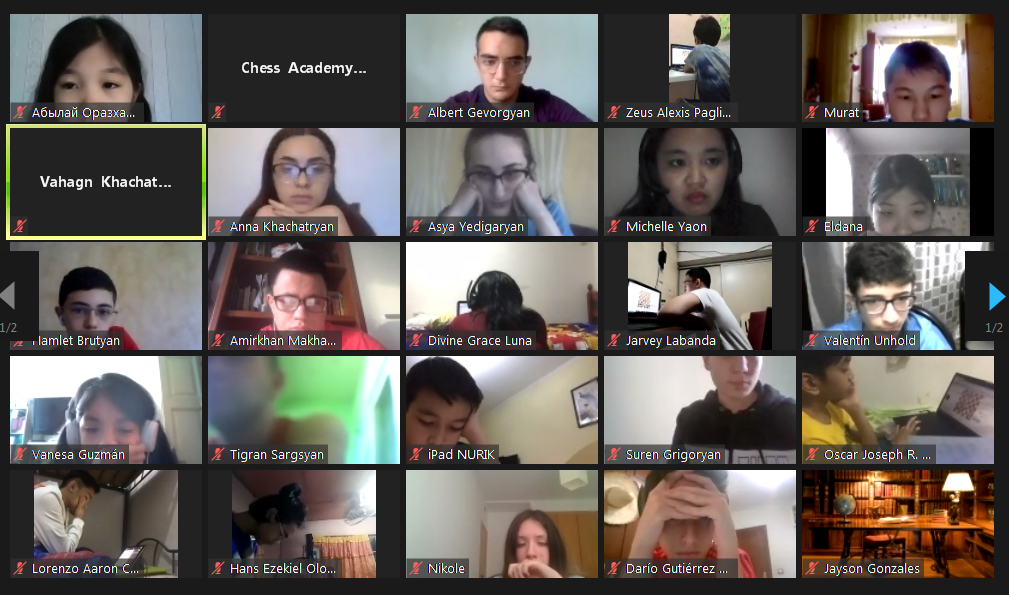 The Tournament was a Round Robin Team Tournament between the best students of the Academies, held online on the www.lichess.org platform.
As a result of the intense competition, the Chess Academy of Armenia team held the first place, the teams of the Philippines and Kazakhstan academies – respectively the second and third places.
The whole process of the tournament passed in a friendly and warm atmosphere full of interesting games, laying the foundation for further effective cooperation between the academies.
Report by Smbat Lputian