TRG Forward Chess Discount Program
The FIDE Trainers' Commission Forward Chess Discount Program provides an exclusive discount for all FIDE Licensed Trainers at the e-book store Forward Chess, www.ForwardChess.com.
What Is Forward Chess?
Forward Chess combines e-books, the chess board, and a powerful engine in the palm of the player's hand. They have partnered with all the major chess book publishers and have developed a proprietary system where the reader can purchase chess e-books either via the web or mobile apps and play through the moves in the book interactively. It's a powerful tool often used by players preparing for matches or tournaments.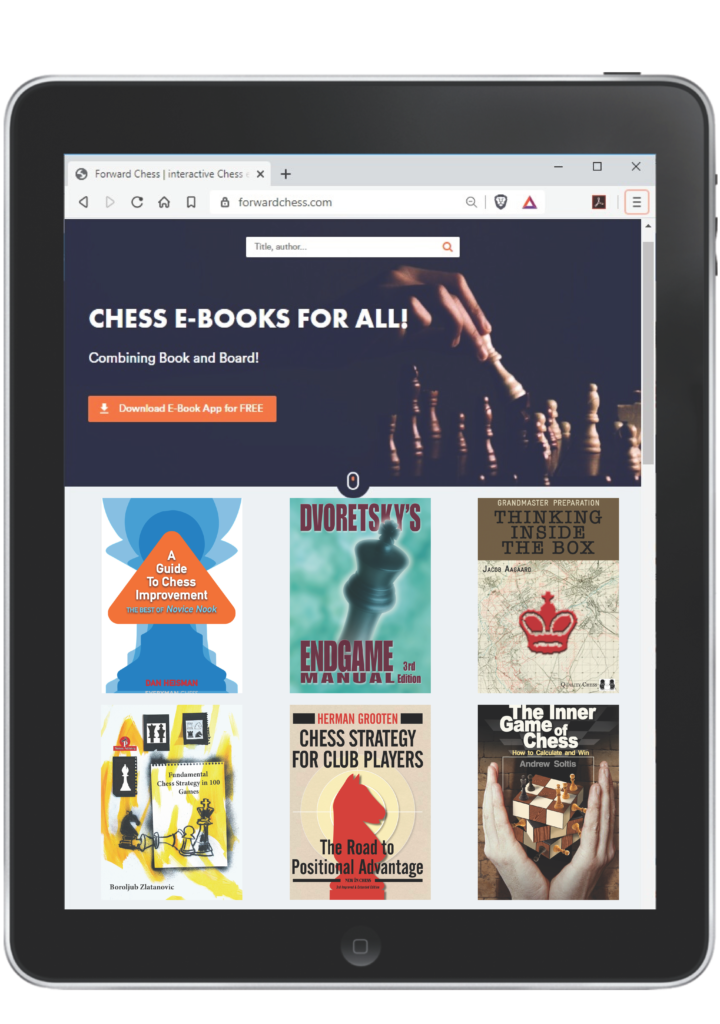 FIDE Licensed Trainers who are interested in taking advantage of this special arrangement with Forward Chess will need to register an account with Forward Chess (either in any of their apps or on the website) and let TRG know under what name and email it is registered.
TRG then will confirm your eligibility with Forward Chess. (Please note: limited numbers of books are available as prizes for tournaments and events).
Forward Chess is an interactive Chess e-book reader for mobile (iOS and Android) and desktop (Windows and Mac). You can purchase your favorite e-books from leading publishers, play through the moves in the book, try out your own lines and even analyze with the powerful Stockfish engine.
Why Buy A Book From Forward Chess?
Forward Chess allows you to take your chess library with you anywhere you go. You can sync your books between your favorite mobile (iOS / Android) and desktop (Windows / Mac) devices. You don't need a physical chess board. The built-in chess board and engine help you study your favorite books. Other advantages include instant delivery, no shipping cost and free publisher corrections and book updates.
How Many Books Are On Forward Chess?
There are nearly 500 titles available with more titles constantly being scheduled for release every month. Each book featured on Forward Chess also offers free samples.
E-mail: trainers@fide.com to learn more!