FIDE President Presents FIDE Trainer Awards to Russian Winners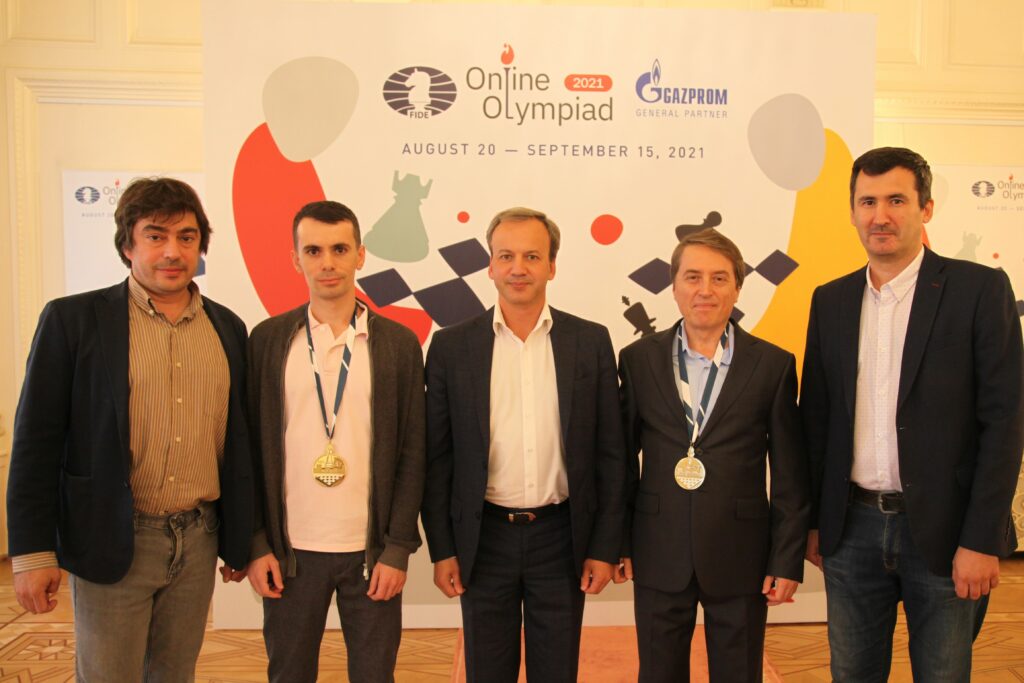 On Wednesday, September 8, FIDE President  Arkady Dvorkovich presented the FIDE Trainers awards for 2020-2021 to famous Russian grandmasters and coaches Sergei Zagrebelny and Yakov Geller.
Sergey Zagrebelny won the Mark Dvoretsky nomination for the best  achievement in junior competitions, and Yakov Geller  – the Samuel Reshevsky nomination  for the best achievement of young prodigies (under 14 years old). 
The ceremony, which took place in Moscow at the Botvinnik Central House of Chess, was attended by Mikhail Kobalia, Chairman of the FIDE Trainers Commission, and Mark Glukhovsky, Executive Director of the Chess Federation of Russia.