2nd FIDE Council Meeting Title Awards and Academy Approvals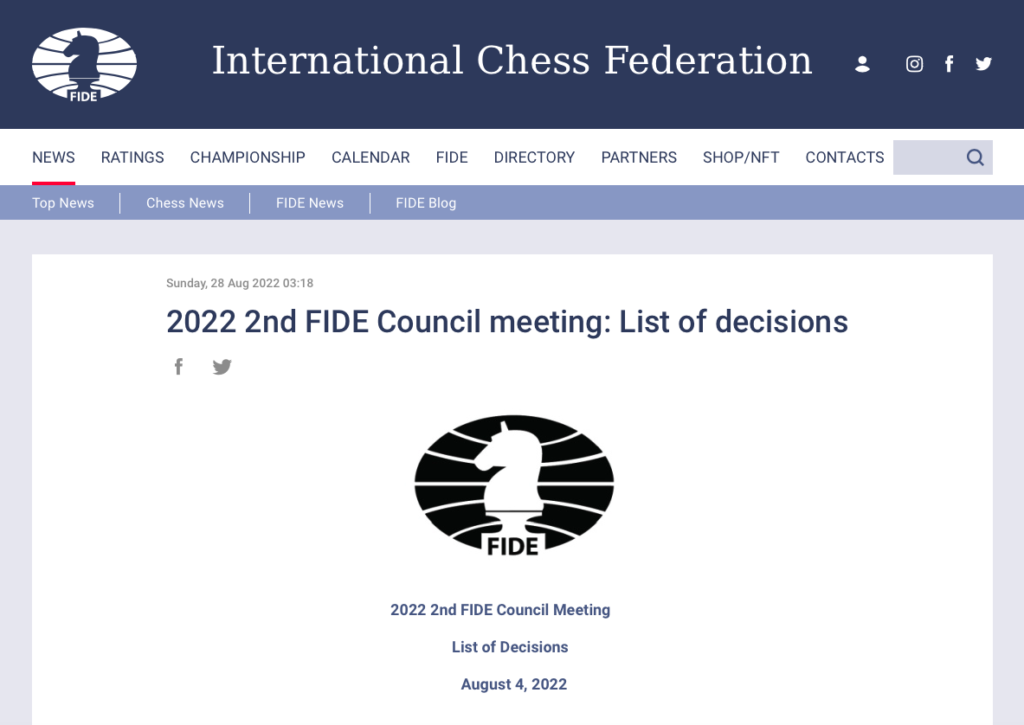 It's official: FIDE Council at their meeting on 4 August in Chennai, India has approved the direct title applications and seminar recommended titles together with that of new academies endorsed by the TRG Council.
The respective organisers have been informed and invoicing is already being done for title payments for the new licensed trainers from the seminars in Spanish America, North and Central America, New Zealand, and Singapore, after which the titles certificates will be issued.
We welcome to our family three new academies: two Tier 1 FIDE Academies (Sekolah Catur Utut Adianto and Indian Institute for Chess Excellence) and one Tier 2 FIDE Academy (Chess Academy (Singapore)).