FIDE TRAINERS' ONLINE SEMINAR – 22-24 September 2023 (English)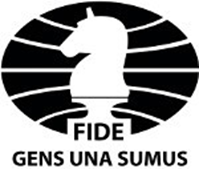 FIDE TRAINERS' ONLINE SEMINAR – 22-24 September 2023
Organized by Melikset Khachiyan Chess Academy under the Supervision of FIDE Trainers' Commission
1. SEMINAR PROGRAM & SCHEDULE — All Times PDT (UTC-7)
DAY & TIME
TOPIC
LECTURER/PANELIST
FRIDAY
22-Sep-2023
15:00-17:00
1. Introductions to FIDE, TRG and the Trainers System. The Roles and Challenges of the Trainers, The Role of the Captains.
2. Methods of improvements.
FST & GM Melikset Khachiyan
17:30-19:30
3. Fair Play, Events and Tournament rules
IA Judit Sztaray
SATURDAY
23- Sep-2023
09:00-11:00
4. How to build your opening repertoire
FT & GM Elshan Moradiabadi
11:30-13:30
5. Improve at analyzing your own games
FST & GM Liem Le
15:00-17:00
6. Important tips to improve calculation
FT & GM Alexander Lenderman
SUNDAY
24- Sep-2023
09:00-11:00
7. The importance of classical chess
FT & GM Elshan Moradiabadi
11:30-13:30
8. Practical decision making in chess
FT & GM Oliver Barbosa
15:00-17:00
9. Basic endgame principles and endgame training
FST & GM Melikset Khachiyan
17:30-19:30
10. Written exam
TRG
E-Mail
2. REGISTRATION & INFORMATION
2.1. ORGANISER & CONTACTS
FST & GM Melikset Khachiyan, meliksetk@hotmail.com, 1-818-731-5447
IA Judit Sztaray, judit.sztaray@gmail.com, 1-919-265-7560
Register via: https://forms.gle/WrHHQxNSMGeNwUqQ6
Registration deadline: September 21, 2023
2.2. VENUE:
Virtual via Zoom – zoom meeting ID and password information will be distributed among the registered a few days before the start of the seminar.
2.3. SEMINAR PARTICIPATION FEES:
285 USD (course & exam fee)
Note that the fee for the title awarded will be separate and paid direct to FIDE.
For details, please see: https://trg.fide.com/trg-billing-collection-procedures/
2.4. LECTURER(S)
FST & GM Melikset Khachiyan     
FT & GM Elshan Moradiabadi         
FST & GM Liem Le
FT & GM Oliver Barbosa                            
IA Judit Sztaray    
FT & GM Alexander Lenderman
2.5. SEMINAR LANGUAGE
English
2.6. THE RULES & REGULATIONS
https://trainers.fide.com/trg-online-seminars/