FIDE Trainer Awards 2018: Winners Announced
The FIDE Trainers' Commission (TRG) is pleased to announce the Trainer Awards results for the best achievements in 2018.
The Mikhail Botvinnik Award, for best trainer of men or a team in an open event, goes to William John Donaldson.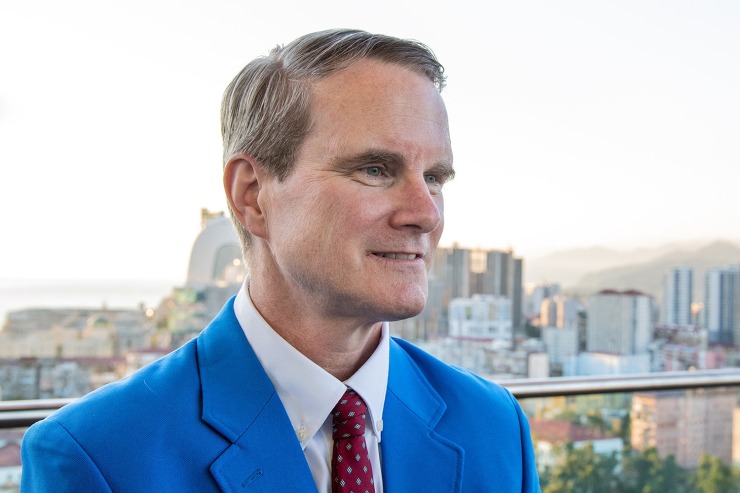 William John Donaldson (born in Los Angeles, 1958) has been the Captain of the US Open team for most of the Olympiads since 1986 – which equals to say, for most of his adult life. He retired from his job at San Francisco Mechanics' Institute earlier in the year, but hopefully not from the US team. In the last two Olympiads, the US took Gold and Silver, with an identical lineup after paper-thin tie-break finishes.
The Vakhtang Karseladze Award, for best trainer of women or a team in a women's event, goes to Yu Shaoteng (余少腾).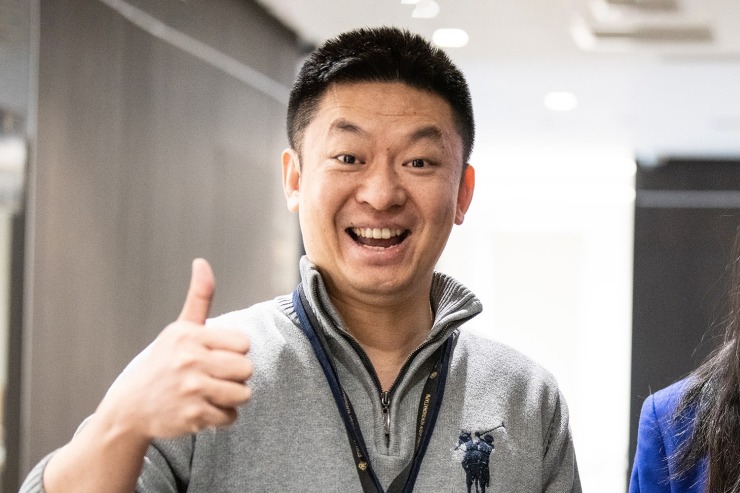 Yu Shaoteng (Guangzhou, 1979) became China's 17th Grandmaster at the age of 25. As a coach, he has five World Championships under his belt as a coach: two with Hou Yifan, one with Tan Zhongyi, and two with Ju Wenjun. He is also the coach of the Chinese Women's team that triumphed at the Batumi Chess Olympiad. Since Ju Wenjun won, not just one but two World Championship titles in 2018, Shaoteng was a clear favorite to win this award.
The Mark Dvoretsky Award, for best trainer of juniors or a team in a juniors event, goes to Ramesh RB.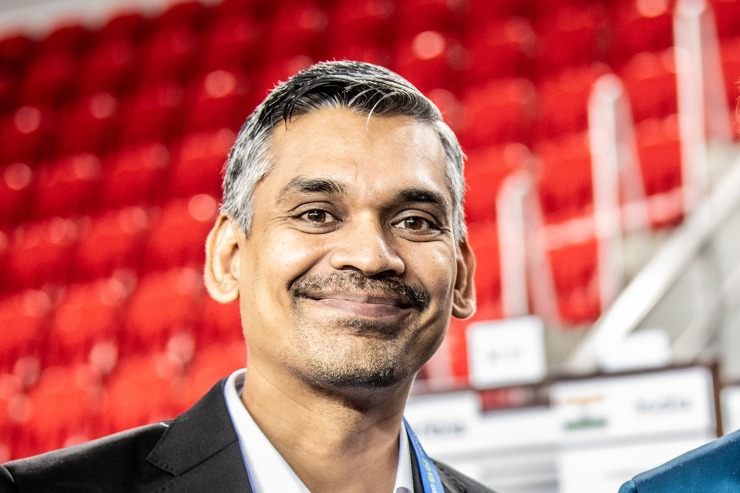 Ramachandran Ramesh (born in Chennai, 1976) has coached a total of 39 Gold winners at Junior, Youth and Cadet World Championships, starting with Aarthie Ramesh in 1999, and lately the 14-year-old prodigy Praggnanandhaa, who just won the 2019 World Championship for players U18, and is now among the leaders in the World Junior Championship (U20).
The Tigran Petrosian Award, for special achievements, goes to Michal Konopka.
Michal Konopka (born in Prague, 1966) has been the captain of the Czech Men National Team, and since 2013 he has been the manager of both Men and Women National teams. Over the past decades, he has coached at many World and European Youth Championships, where his students won several medals. He has also been a second for elite players like David Navara and Viktor Laznicka.
The Yuri Razuvaev Award, for Contributions to Trainers Education, goes to Adrian Mikhalchishin.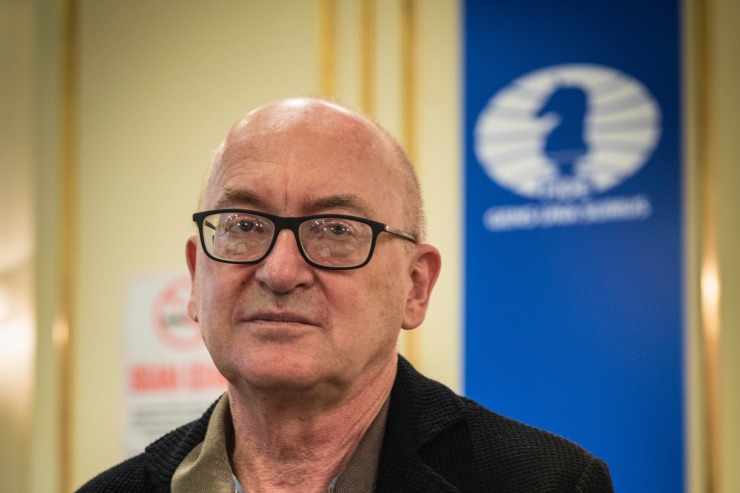 Adrian Bohdanovych Mikhalchishin (born in Lviv, 1954) was the TRG chairman for a decade after the death of his mentor and predecessor, GM Yuri Razuvaev. With lots of hard and passionate work, Adrian's dream of increasing the prestige of chess trainers is quickly becoming a reality.
The Awards will be presented on five different dates and locations, according to the wishes of the winners. All the awardees will receive the trophy "The Tree of Chess", designed by the famous Ukrainian sculptor Volodymyr Odrehivskyj.
The final results were voted by the most qualified and diverse panel of judges ever, consisting of both experienced players and trainers. All continents were represented in a gender-balanced jury, which includes four world champions:

Word Champion Vladimir Kramnik
World Champion & FIDE Senior Trainer Susan Polgar
World Champion Zhu Chen
World Champion & FIDE Senior Trainer Antoaneta Stefanova
GM & FIDE Senior Trainer Eugene Torre
GM & FIDE Senior Trainer Alonso Zapata
GM & FIDE Senior Trainer Slim Bouaziz
The Averbakh/Boleslavsky Award for Book of the Year is judged separately. This award has three judges: Nigel Short, Artur Yusupov, and the World's oldest living grandmaster, Yuri Averbakh. The shortlist is expected out in early November, and the winner will be declared some weeks thereafter.
The deadline for submission for the 2019 Awards will be Friday 3rd April 2020. The categories are likely to be slightly altered to reflect new priorities. Eligible to nominate are any FIDE Office Bearers, Continental Chess Federations, National Chess Federations, TRG Commission Members, and FIDE Endorsed Academies. Eligible are all FIDE trainers with a valid license for 2018 and 2019, except for the TRG Chairman (Jacob Aagaard) and Secretary (Peter Long). The same person can not be nominated in more than one category by the same eligible body. The 2020 Awards will be presented at the Olympiad in Khanty-Mansiysk.