Results of the FIDE Trainer Seminar in Paris
Report from Paris FIDE Trainer Seminar, held 6-9 of August 2019, by Lecturer, FST & GM Gurevich Mikhail.
The seminar was organized very well in Maison de la Tunisie in the south of Paris, Cite d'université.
Special thanks must go to Tahar Battikh, director of Maison de la Tunisie for excellent conditions provided for all participants of the seminar.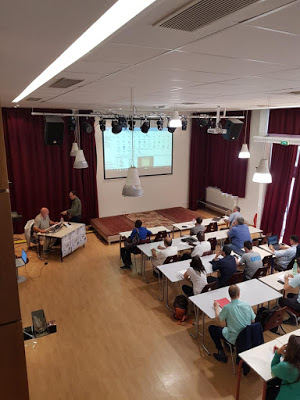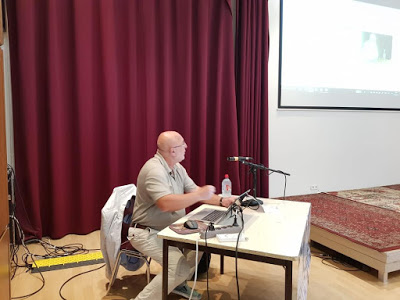 The seminar was held during Francophonie Championship, so, naturally, most of participants of the seminar was participants of the tournament played during afternoons…
Special thanks must go to President of AIDEF Patrick Van Hoolandt, main organizer of whole event, most professional FIDE Trainer and my assistant for the seminar.
Unique geography of participants of the seminar have to be noticed. Haiti, Senegal, Morocco, Moldova, Tunis just few countries to mention. Biggest presentation from France, obviously.
Seminar was provided in a form of interactive communication, where participants had great number of opportunities to show their skills by solving a lot of interesting problems.
All participants were active and learning with great enthusiasm.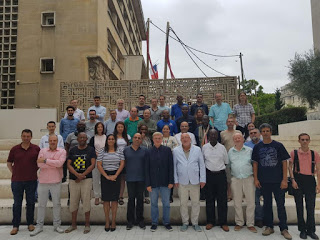 Results Table
| | | | | |
| --- | --- | --- | --- | --- |
| No. | FIDE ID | Surname, Name | Country | Title Proposed |
| 1 | 623636 | Delorme, Alban | France | FT |
| 2 | 604615 | Derieux, Christian | France | FI |
| 3 | 19900163 | Diatta, Kaunduma Robert | Sengal | FI |
| 4 | 20650582 | Duquesne, Adrien | France | FI |
| 5 | 9005382 | EL Baroudi, Abderrahmane | Morocco | NI |
| 6 | 21400067 | Esungi, Guy Botetsi | Congo | NI |
| 7 | 675768 | Grigorian, Roudolph | France | FI |
| 8 | 20665865 | Guerlach, Keigo | France | NI |
| 9 | 652091 | Hutois, Mickael | France | FI |
| 10 | 607827 | Krivokapic, Ratko | France | FT |
| 11 | 11900113 | Luxama, Jacques Muller | Haiti | FT |
| 12 | 656410 | Mouhamad, Joachin | France | FI |
| 13 | 9000283 | Onkoud, Abdelaziz | Morocco | FT |
| 14 | 45151253 | Patte, Daphne | France | NI |
| 15 | 639990 | Pincon, Stephane | France | FI |
| 16 | 627763 | Ravot, Sylvain | France | FI |
| 17 | 603902 | Seknadje-Askenazi, Jose | France | FI |
| 18 | 9002073 | Slami, Zoheir | Morocco | FI |
| 19 | 13900790 | Vedmediuc, Serghei | Moldova | FT |
| 20 | 5507588 | Zouaoui, Mohamed | Tunisia | FT |