License Certificate Replacement for the Badge/Trainer ID Card
To ensure a faster turn around and with personal delivery (with your email), we will now be issuing License Certificates, replacing the Badge/Trainer ID Cards we previously issued.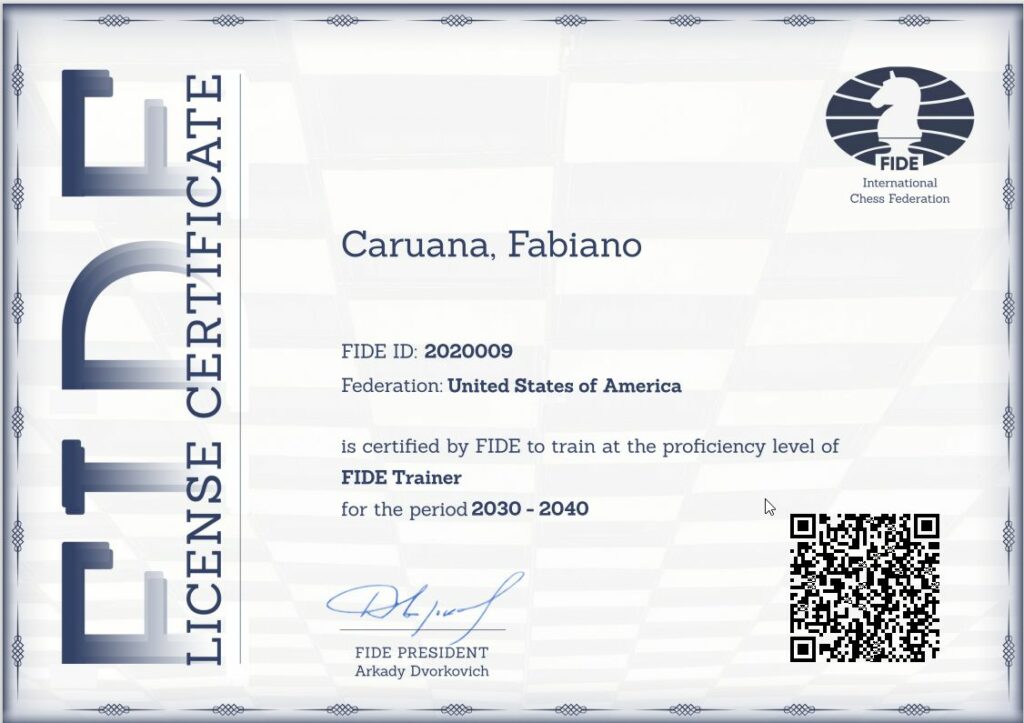 See this example!
We believe that you will also find this a more official document for use in your job, visa and work permit applications.
Drop us an email (trainers@fide.com) if you are currently licensed and would like us to issue you a license but do not forget to provide the details as in the certificate shown: i.e. Name, FIDE ID, Federation, Trainer title and License period.