Results of FIDE Trainer Seminar in Dhaka
Report by the Lecturer, FST & IM Sekhar Sahu

TRG Seminar at Dhaka, from 25th to 27th July, was Co – sponsored by Asian Chess Federation, successfully conducted by Bangladesh Chess Federation, at Dhaka, which was attended by more than 20 participants.
However, only 17 participants, including three Grand Masters, one International Master and one FIDE Master, appeared for the exam.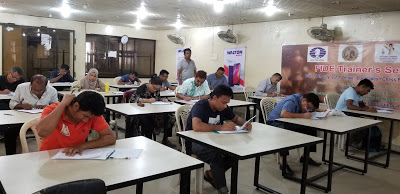 The said TRG Seminar was held at Bangladesh Chess Federation Hall – Room. National Sports Council, Old Building, Dhaka.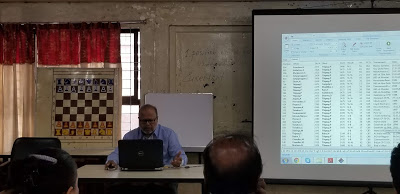 I was accommodated in a Four Star Hotel (Fars Hotel), near the venue of the Seminar. There were good logistic arrangements of the Seminar was done by Bangladesh Chess Federation.
Results Table
| | | | | |
| --- | --- | --- | --- | --- |
| No. | FIDE ID | Surname, Name | Country | Title Proposed |
| 1 | 10200037 | Ziaur Rahman | Bangladesh | FT |
| 2 | 10200207 | Reefat Bin Sattar | Bangladesh | FT |
| 3 | 10200444 | Mollah Abdullah Al Rakib | Bangladesh | FT |
| 4 | 10200916 | Abu Sufian Shakil | Bangladesh | FT |
| 5 | 10200053 | Eunus Hasan | Bangladesh | FI |
| 6 | 10200592 | Showkat Hossain Pollab | Bangladesh | FI |
| 7 | 10209808 | S M Sharon | Bangladesh | FI |
| 8 | 10206205 | Sharif Hossain | Bangladesh | FI |
| 9 | 10202129 | Masudur Rahman Mallick | Bangladesh | FI |
| 10 | 10224254 | Hasnath Alahi Chowdhury | Bangladesh | NI |
| 11 | 10201912 | Md Almasur Rahman | Bangladesh | FI |
| 12 | 10205977 | Gulam Sarwar | Bangladesh | NI |
| 13 | 10213724 | Nizamul Islam Khan | Bangladesh | NI |
| 14 | 10201742 | Shamsul Kabir Chowdhury | Bangladesh | NI |
| 15 | 10225790 | Afroza Hoque Chowdhury | Bangladesh | NI |
| 16 | 10208224 | Tasmin Sultana | Bangladesh | NI |
| 17 | 10247564 | Mehedi Kaiser | Bangladesh | DI |